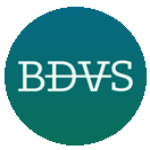 Brisbane Domestic Violence Service
This organisation is an Approved Provider under the Domestic and Family Violence Act 2012. The Domestic and Family Violence Intervention Program or Counselling provided by this organisation is an Approved Program.
Program Name: Men's Domestic Violence Offender Program (MDVOP)
Phone: (07) 3217 2544
Address: Brisbane
Opening Hours:
9.00 - 5.00pm.  Monday through to Friday

Type of Services Offered: Men's DFV Behaviour Change - Group Program

Program Description:
The Men's Domestic Violence Offender Program (MDVOP) is a 27-week, open-ended, mandated program. It is offered to male offenders under the supervision of statutory authorities who have perpetrated violence against their female intimate partners. The program has at its core the belief that victims of domestic violence have a right to safety, and that perpetrators of violence must be held to account for their behaviour and provided the opportunity for change.  Our Woman's Advocate will contact the current or ex-partners of the men whilst they are attending the program in order to offer her support around the impact of the participant's violence. The program runs from three locations covering the Brisbane region: Inala, Chermside, and Spring Hill.
We accept referrals from: Probation and Parole, Drug and Alcohol Court, and Child Safety.
Contact Brisbane Domestic Violence Service