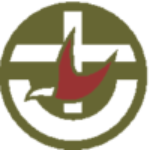 UnitingCare Gympie
This organisation is an Approved Provider under the Domestic and Family Violence Act 2012. The Domestic and Family Violence Intervention Program or Counselling provided by this organisation is an Approved Program.
Program Name: Men Choosing Change
Phone: 54529797
Address: Gympie
Opening Hours:
830am-430pm
We are running one group a week in Gympie.
Type of Services Offered:
Men's DFV Behaviour Change - Group Program
Court Information and Assistance
Counselling for Men experiencing DFV
Program Description:
Domestic and family violence can have a profound impact on a family. UnitingCare is passionate about working with families and children to move toward safe and comfortable family lives. We offer flexible and innovative support to vulnerable children, young people, families, women and men experiencing domestic and family violence. We work together to understand their circumstances and plan for the future.
UnitingCare Gympie offers a men's behaviour change program called Men Choosing Change, a Woman's Advocacy Service and Men's Court support.
Men Choosing Change is a group program that provides the opportunity for men to take responsibility for their use of behaviours in intimate relationships. We help men develop and maintain respectful attitudes and behaviours with in their family and their intimate partner relationships. Change can be challenging and confronting and in this program we support and guide men on a path to effective change over a 16 week group program.  Men engage in a minimum of two assessment sessions to establish their goals and suitability for the program before they are provided with group start date. We work with men who are mandated, on Intervention Orders as well as voluntary clients.  Men are welcome to self refer. Men Choosing Change also accepts referrals from any other service with signed consent.
UnitingCare also provides Men's Court Support at the Gympie Magistrates Courts every Wednesday for those men who are attending court for Domestic and Family Violence matters. We offer support to both the Male Aggrieved (the person seeking protection) male and/or the Male Respondent (person against whom a protection application is made). The Gympie Magistrates Court provide facilities for safety, privacy, personal support and assistance for those who require. Court Support workers are generally present approximately thirty minutes before court commences to assist in the following:
Establishing who is present (both Aggrieved and Respondents)
Assessing any potential safety risks that may pertain to your safety and that of others
Assisting men with any questions about the court process and what is going to happen in court
Providing men information in regards to Domestic Violence Orders (DVOs), Temporary Protection Orders (TPOs) and assistance in ensuring thorough understanding of conditions within DVOs
Providing men with referrals to other agencies where appropriate
Assisting with emotional support
Liaising with all key court staff as appropriate.
For any enquires in relation to Court Support please contact us in person at Gympie Magistrates Court on Wednesdays or please call 54529797.
Contact UnitingCare Gympie