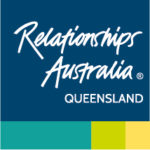 Relationships Australia Queensland
This organisation is an Approved Provider under the Domestic and Family Violence Act 2012. The Domestic and Family Violence Intervention Program or Counselling provided by this organisation is an Approved Program.
Program Name: Stopping Family Violence
Phone: 1300 364 277
Address: Far North Queensland, Brisbane City, Central Queensland
Opening Hours:
Relationship Australia Queensland offers a wide variety of services including family support, domestic violence services, relationship counselling and post separation support and gambling help services.
To find out more or to secure appointments please call our contact centre on 1300 364 277 Mon-Fri 8am-8pm  and Sat 10am-4pm.
Stopping Family Violence Programs are run at various times across the year, dependent on region, need and capacity.  Please call us to find out more information.
Type of Services Offered:
Counselling for Men experiencing DFV
Court Information and Assistance
Men's DFV Behaviour Change - Group Program
Men's DFV Behaviour Change - Individual Counselling
Telephone Counselling and Information
Contact Relationships Australia Queensland